We Handle All Your Residential Painting Services in Sydney
Your home is not just a structure, it serves as an expression of yourself. Working with Clear Finish Painting and Decorating is the best choice to Hire Residential Painters Sydney. Do you want to walk in a house that looks clean and clad in colours that perfectly match your aesthetics? At Clear Finish Painting and Decorating, it is no longer a dream in every residential and house painting we provide in Sydney and its surrounding suburbs.
Whether it is interior or exterior painting, your home will have the colour it deserves at a quality finish when you hire a team of house painting in Sydney from Clear Finish Painting and Decorating.
Your Trusted Residential Painters Sydney Specialists
Residential painting is different from other services. It is a type of painting that requires both exterior and interior painting processes. Only when you work with the right painting contractor will you be able to coordinate the house paints well. Clear Finish Painting and Decorating can give you these results within your budget and timeline and without sacrificing quality. We offer high-quality Sydney house painting services that can transform your house into a comfortable home.
We have a team of experienced residential painters who are experts in interior and exterior painting. You don't have to worry about anything, from on-site inspection to preparation, we will assist you every step of the way. We also offer colour consultations and free estimates. Our experts are available to give you advice on the types of finishes and from there we will deliver a seamless experience.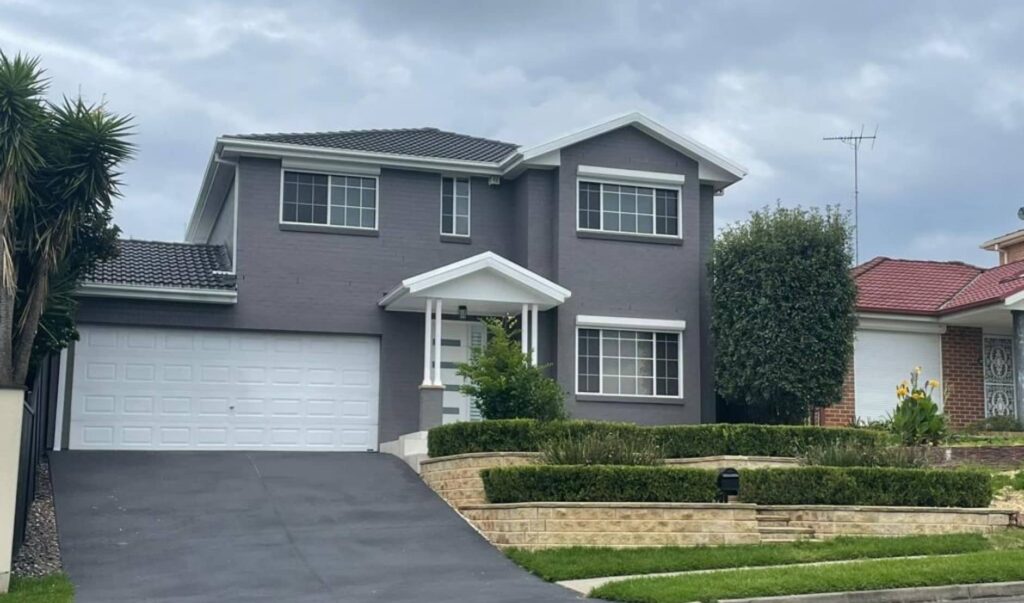 Residential Painting Services We Offer
A fresh coat of paint will not only render a more contemporary look to your home. It can also help boost the value of your home and enhance its curb appeal.
Clear Finish Painting and Decorating offers professional consultations and estimates to guide you in choosing the right colours and type of paint that can work with your budget. We are a full residential painting contractor offering homeowners with expert insight and skilled painters to help you transform your home from the inside out.
Services we offer:
• Deck and Fence Painting
• Exterior Painting
• Interior Painting
• Roof Painting
Deck and Fence Painting
Our deck is exposed to extreme weather conditions. That is why it should be painted professionally. Improper painting or without the right deck coating services, the weather can damage the wood and ruin your deck.
Clear Finish Painting and Decorating can help. Our painting and staining services can handle all types of painting projects dedicated to your deck. We can help prevent further issues by eliminating flaking, securing the wood from the elements and applying low VOC paints.
Interior Painting
Are your walls begging for a makeover? Do you want to revamp your room?
A fresh coat of paint in an eye-catching colour can make a big difference. DIY interior painting can often lead to frustration. It is always important to leave it to the hands of professional residential painters.
We have an entire team of fully insured painters who know the importance of your living space. Our company follows the highest industry standards and always aims for our customers' satisfaction and offers them the best painting services.
Exterior Painting
Painting the exterior of your home will not only enhance its curb appeal but also protect your house from different elements. Plus, painting gives it a modern and fresh upgrade. If you find it hard to decide on a specific paint colour, our team of professionals are happy to help.
Our colour consultants will consider some factors that affect your paint and offer ideas to highlight the best assets in your home.
Roof Painting Sydney
Does your roof look dull, colourless, and unmaintained? Give it a quick fix with high-quality roof painting from Clear Finish Painting. Our team of expert painters will restore your roof with a fresh coat of paint.
Trust Your House Painting Needs to Clear Finish Painting and Decorating
As far as residential painting is concerned, homeowners who choose to go the DIY route always end up getting frustrated and confused. Whether it is the entire house, a single room, or your house's exterior painting is not an easy task. But with professionals like us, we make it simpler and easier.
Call our experienced and skilled team of house painters Sydney and see how we can change your home one surface at a time.